Why They're the Best Source for Hooklift Truck Containers in Surrey
June 15th, 2022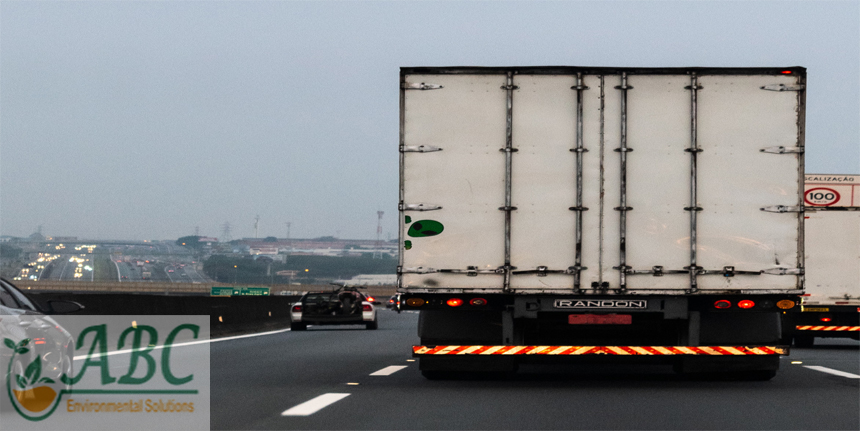 ABC Maintenance is the lower mainland's trusted bin and container rental service. They take pride in their ability to service homeowners and contractors alike with bins to suit their needs, but did you know that they also provide hook lift truck containers in Surrey?
What is a hook lift?
You've seen them before. The vehicle with the crane mounted on the back and a container on it. That's what we call a hook lift. Hook lifts are used to transport containers to and from ships, ports, rail yards, and other container terminals. They're also used to transport containers on trailers or flatbed trucks.
Here's how it works: A hook-lift operator uses controls on the cab of his or her vehicle to position the load (in this case, a container) over an axle or chassis of your truck (or trailer). When you're ready for the load to be lowered onto your truck/trailer bed, you tell him or her by radio and trained operators will lower your cargo safely onto its new home. Then they'll bring in another one for you!
Also Read: Why You Need Live Construction Sweeping While Building in Surrey
What can hook lift truck containers in Surrey be used for?
Processing plants
Warehouses
Storage
A warehouse is a place where goods are stored before they can be used or sold. A warehouse can also be a building where items are stored during manufacturing, distribution, or installation. It usually has a large space and can contain items in bulk quantity. It can be located at the company or supplier's site or the customer's place of business or residence.
Customized containers to suit your needs
ABC maintenance has a wide range of 20′, 40′, and 45′ containers to suit your needs. We also have highly trained installation services that can assist you with any specialized requirements you might have.
20' containers are the smallest and are often used for shipping large items such as bicycles or furniture. They can also be used to transport large items from one location to another, such as a sofa from one home to another.
40' containers are the most common type of container. They have a length of 40 feet (12 meters) and a width of 8 feet (2.44 meters). These containers can be transported on trucks or trains, depending on which mode is more convenient for your needs.
45′ containers are slightly longer than 40′ containers at 45 feet in length (13.72 meters). The 45′ size is ideal for transporting larger loads that cannot fit within smaller sizes such as 20′, 40′, or 48′.
Containers can be transported on their truck. Just call to arrange a pickup time.
ABC Maintenance is a company that offers transportation services for your waste. They are equipped with trucks that have self-loading forklifts and can carry containers on these trucks away from your home or business. They also offer site-to-site transport of cargo within the lower mainland.
Also Read: 5 Ways to Help Reduce Your Construction Waste
ABC Maintenance has Your Container Needs Covered.
Whether you're building a new space or clearing out an old one, moving, or just spring cleaning, ABC maintenance is the best company to call for your container needs. They have a wide range of containers available and are happy to help you with any container needs. Additionally, they can help with snow removal, environmental waste removal, and disposal and are thoroughly trained in the proper way to dispose of hazardous or toxic waste.
They are the best at what they do, so if you need a container, click here to get in touch with them today. They are affordable, reliable, experienced, and professional.