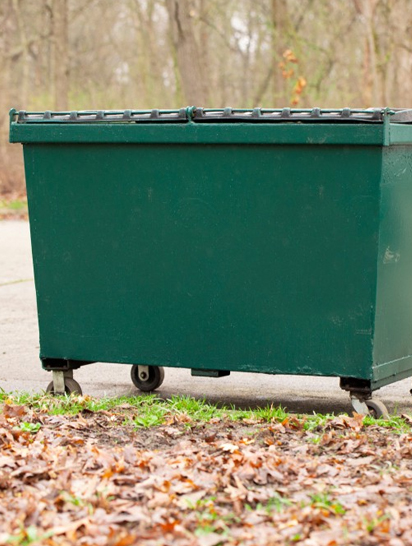 Bin Rental Services in Surrey and Vancouver, BC
If you need trash bins for fast delivery, we suggest you go with our bin rental Surrey services. At ABC Maintenance & Environmental, we have high-quality trash bins in diverse sizes that we can drop at your place in a timely manner by our team of experts. We have served many commercial, residential, and industrial properties across Surrey, Vancouver, Burnaby, Greater Vancouver, Richmond, Maple Ridge, Coquitlam, North Vancouver, Port Moody, Delta, New Westminster, Abbotsford and other areas in the lower mainland and have helped countless satisfied customers and businesses.
We offer different bin rentals Vancouver has to offer that will help you get over your waste to the location of the dump. We provide you with the right disposal bin and pick it well when complete.
Our Bin Rental Surrey And Vancouver Services Include:
Residential Bin Rental
We will provide you with high-quality trash bin rental services in Surrey and the Lower Mainland for all types of residential properties, such as single-family properties, condo complexes, and apartment buildings. We deliver the trash bins to our clients promptly and remove them once they are filled. Thus, we make it easy for you to sort all your waste from your property with ease.
Commercial Trash Bin Rental Surrey
We can rent you trash bins for all types of commercial properties such as hotels, restaurants, shopping complexes, and more. We offer high-quality bins of different sizes to deal with their different requirements. Our experienced team of experts dispose of the bin correctly. This will save you time and effort in unloading your collected waste. Contact us today to know more about our services.
Industrial Trash Bin Rental
We rent high-quality trash bins to all sorts of manufacturing units, warehouses, offices, and industrial sites. We provide trash bins based on your requirements of size and waste materials as needed.
Call us now to discuss your requirements to choose the right trash bin. We will provide you with the best trash bin to meet your needs. We are considered the best bin rental experts in Surrey and take immense pride in serving many metropolitan areas with residential or commercial bin rentals. The best things about our bin rental service are that it's competitively priced, eco-friendly, and we deliver each of our disposal bin rentals right to your location.
Bin Rentals Frequently Asked Questions
How do I rent a dumpster?
You can call us or fill out our online form to rent a dumpster or bin. We will provide you with a quote. Tell us the date and time when you need your dumpster to be delivered and picked up.
Can I order additional dumpsters?
Yes, you can do that if your dumpster fills up before your project is complete. Contact us to know more about how you can order additional dumpsters.
How long are typical rental periods?
Bin rental periods usually range anywhere from 7-14 days depending on your availability, location, and usage. Rental periods can be extended at an additional daily rate.
Will my bins be picked up automatically?
We don't pick up bins until you tell us. You must schedule a pickup or before the last day of your rental period for your bin to be picked up.
How often will my bin be picked up?
We offer weekly and monthly pickups. You can choose the best option as per your requirements. You can also simply call us to change your pickup schedule at any time.
When the dumpster is delivered or pickup up, do I need to be present?
No, you don't need to be present on the site for deliveries and pick-ups. Our crew will easily pick up or deliver as per your instructions.