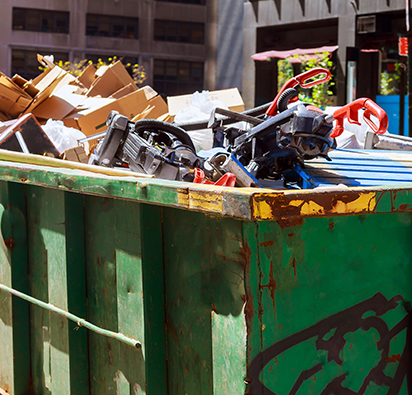 Professional Junk Removal Services in Surrey and Vancouver, BC
If you are looking for professional junk removal services in Surrey or the Lower Mainland, look no further! We at ABC Maintenance understand how overwhelming hauling away junk and unwanted waste from your home or business can be. That's where we step in. Thus, with our professional junk removal services, get all of your unwanted waste removed from within your area. We realize the essential role of cleanliness in and around the home. Removing and disposing of all items that are deemed unnecessary removed, whether to be re-purposed, recycled, or just merely disposed is a smart move to make to clean up and declutter your area. Our team of highly trained and experienced junk removal experts focuses on providing superior quality junk removal services at competitive prices. So, whether you want cleanliness around your home, commercial place of work, or any other type of area, we are the guys! We offer a wide range of services like furniture and fixtures removal, appliance disposal, clear out of garages, storage spaces, apartments, estates, and yards.
We are your one-stop shop for all your junk removal needs. We strive to achieve perfection by serving our valued customers with honest, prompt, and reliable service with no hidden cost. We provide waste removal services to commercial, residential and industrial properties. Contact us today to get different types of professional junk removal services in Vancouver and all throughout the Lower Mainland such as Surrey, Burnaby, Greater Vancouver, Richmond, Maple Ridge, Coquitlam, North Vancouver, Port Moody, Delta, New Westminster, Abbotsford, and all across the Lower Mainland. We hold over 27 years of experience in the exterior property management sector.
Best And Professional Junk Removal Services Vancouver
Our experts will take care of your junk removal needs and provide the top and best junk removal services at the best of prices. We ensure that all your outdoor and indoor spaces are completely cleaned before the junk is hauled away. We follow the junk removal norms and provide you with the best and more professional junk removal services.
All waste is disposed of and handled in an environmentally friendly way. So, call us now to discuss your requirements and choose our junk removal services at the best prices.
Professional Junk Removal Services FAQs
Do I need to prepare my junk/materials of waste?
No, you don't have to we do that for you, including packaging, and leaving the premises clean.
Can you provide me with the price prior to the service?
Yes, we give quotes over the phone or by email beforehand.
What kind of items do we accept?
We can take any non-hazardous items such as construction materials, yard waste, old mattresses or couches, or renovation debris. If there are other articles you want to get rid of, just let us know.
What tools and equipment do you bring?
We bring everything to get the task done correctly. This includes rakes, assorted tools, wheelbarrows, dollies, and more as required. We also carry a rolled carpet and shoe covers to ensure no footprint marks are left behind.
Are you insured and licensed?
Yes, we are fully insured licensed, insured, and certified to operate and remove hazardous waste.
Which payment mode do you accept?
We accept all major credit cards, cash, and e-transfers.