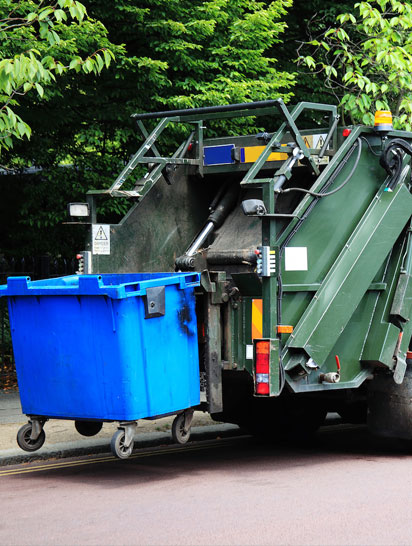 Waste & Recycling Services in Surrey and Vancouver, BC
Are you looking for the best providers in Waste & Recycling Services Surrey has to offer? If yes, then we have a solution for you. We, at ABC Environmental, will provide you with high-quality waste disposal and recycling services in different regions like Surrey, Vancouver and the Lower Mainland. We understand that the waste present on your commercial or residential property can not only make the area look unappealing but also pose a safety risk for on-goers and also the environment.
Our expert team has advanced equipment that will help to clean, dispose and eliminate waste in an environment-friendly manner. We follow all local rules and regulations regarding waste disposal and collect the trash, recycle it, or take it to the landfill to dispose of it correctly whether it be hazardous or not. Our experienced team will collect the residential or commercial waste from your property saving you time. We do not just pick waste, we also sort and dispose of the junk and help to create a positive and effective waste management plan keeping unwanted items out of landfills and other places where they should not be contributing to the wellness of the planet.
We have been providing these waste removal services for more than 25 years and serving all residential, commercial, and industrial properties in Surrey, Vancouver, Burnaby, Greater Vancouver, Richmond, Maple Ridge, Coquitlam, North Vancouver, Port Moody, Delta, New Westminster, Abbotsford and other cities in Lower Mainland and our vast experience in exterior property management give us an edge over helping serve and educate our clients on how to do the job well. We have successfully disposed of thousands of pounds of trash and garbage in the right place. have properly disposed of the trash for more than thousands of people. Even many of our customers have repeated our quality services.  Some waste and recycling services we offer in Vancouver and throughout the Lower Mainland include:
Residential Waste Removal Services
Quick and custom fit and planned waste and recycling services in Vancouver, Surrey and the Lower Mainland. We offer more comprehensive waste removal services from your residential property than the other guys. From residential garbage collection to properly disposing garbage in an environmental-friendly manner, we do it all. We will ensure that your property is clean and looking its utmost finest.
Commercial Waste Removal Services
We commit to keeping your commercial place clean by providing you best quality commercial waste removal services. Our experienced team of experts will collect your waste and ensure cleanliness and a professional job well done. With our professional waste cleaning services, you will be able to get rid of the waste easily and hassle-free.
Industrial Waste Removal Services
We provide you with bins for dumping all types of industrial waste materials whether they are hazardous or not with ease and informing and educating you with the right method of disposal. We serve as your strategic partner in minimizing your organization's effort for removing waste. You will get impactful, innovative and customized solutions for all your waste and recycling services all across the Lower Mainland.
Waste & Recycling Services FAQs
What is your weekly time for picking up bins or carts?
ABC Maintenance can be available at your doorstep by 6:00 am and collect your garbage with ease. You should make sure that the cart lids should be closed completely.
What is the hazardous material that should not go in the garbage?
There are certain materials that you should not put in the garbage like batteries, electronic items, fluorescent light bulbs, and different types of substances materials such as motor oils and filters, prescription medicines, paint and paint thinners.
What can be included in my daily based garbage?
There are certain items that would be included in everyday garbage. These items include curbside totes, bins, juice boxes, pouches, sheet glass, foam cups, treated wood, as well as covid masks.
How can we easily order new containers or bins?
If you wish to order the new bins, then we suggest you contact us. You can simply call us at 604.727.4600 or email us at info@abcmaintenance.ca. Our customer support team will be more than happy to assist you.
Why should we take commercial waste removal services from ABC Maintenance?
The clear appearance of your business will reflect your image among your customers. By using us for all your waste and recycling services in Vancouver and anywhere in the Lower Mainland, you can have peace of mind that you are dealing with certified professionals who hold more than 25 years of experience in exterior property management.
Why should you take waste and recycling services Vancouver from ABC Maintenance?
Why do our customers consider us to be the best in waste and recycling services in Vancouver, Surrey and the Lower Mainland?
>We offer cost-effective servicing.
>We are environment friendly
>We adhere to local bylaws and regulations
>We offer efficient customer service support