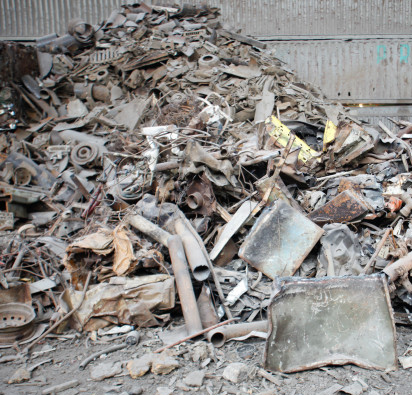 Yard Waste Pickup
ABC Maintenance – a premier waste removal company – understands that disposing of yard waste is quite annoying. Is it a load of leaves in the fall? Or weeds from your backyard in the spring? Getting rid of this waste from your garden can be a real pain. Why? You need to find places that don't deny yard waste.
With a rising number of local waste collection services not picking up yard waste, you might have a hard time having the yard waste removed from your home. That's where we come to your rescue, with our highest quality residential yard waste pickup services.
Why Hire ABC Maintenance for Yard Waste Pickup?
At ABC Maintenance, we know that getting rid of yard waste is not only challenging but tedious. We are here to help. If you need leaves or grass clippings removal from your hard, get in touch with us, and we will have it taken away before you even know it. We have a team of experts who will do all the heavy lifting for you. Just let us know what you need picked up, and we will be right there.
We understand that watching over your landscaping requires you to focus on several vital activities, such as cutting, mowing, trimming, and tidying – all of this causes organic waste in large amounts. ABC Maintenance offers various solutions to deal with the residue (organic materials).
What Does Yard Waste Include?
Tree limbs
Pruning from trees and bushes
Leaves
Plants and cut flowers
Grass Trimmings
House Plants and Garden Plants
If you are consistently mowing your backyard or lawn, we can provide you with unparalleled residential yard waste pickup services at regular intervals. All you have to do is focus on maintaining that stunning look of your yard. We will dispose of the leftovers.
We understand how difficult maintaining your yard can be. ABC Maintenance has you covered. Leave your green waste at your curb in the right container, and we will have it picked up. We haul away everything included in yard waste and finish by cleaning up the area.