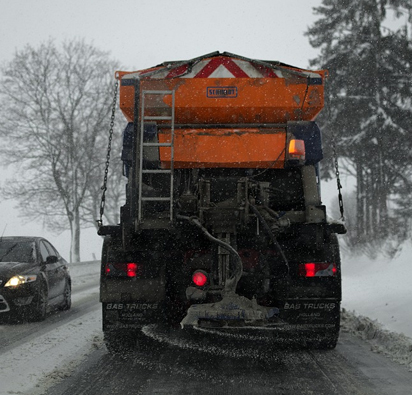 Salting
As temperatures dip in snowy conditions, existent water and snow that is present on the ground can turn into ice. This black ice then can't easily be identified due to it being transparent and hard to see and can be the lurking culprit of unseen slips, falls and avoidable accidents.
Therefore, the method of salting can easily be used to curb this problem. Salt is thrown over large areas to safely and effectively melt down the ice and clear the area.
We can, very easily and effectively salt any areas of your property- big or small in a short amount of time.