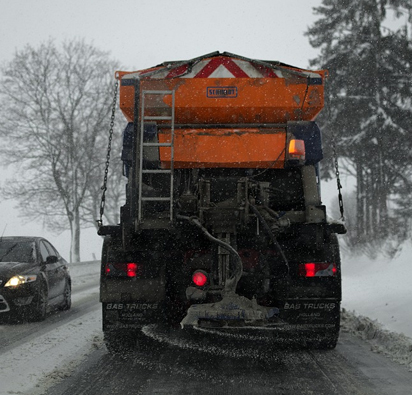 Snow Salting– Surrey, Vancouver
When the temperature increases, the snow present on the ground will turn into ice. Therefore, the black ice will not get identified easily due to its transparency. Therefore, contact the experts at ABC Maintenance for all your snow salting needs in Surrey or the Lower Mainland. We are professionals that provide you with snow salting services so that there will be no chance of having accidents, falls or slips. With this salting method, you can quickly curb the problem of snow gathering around your property. We offer high-quality workmanship to remove snow from your commercial, residential or industrial property.
With the help of our snow salting Vancouver services, you will be able to shovel the snow or do pre-treatment of ice with ease. You can effectively get the precise area of the property. Thus, you can easily opt for these services at the best and most affordable prices. Applying salt will easily curb this problem and help you get clean property.
Therefore, with our high-quality snow salting services, you will be able to get quick removal of snow efficiently. We will work to accommodate your needs promptly. Whether you are looking for a one-time service or periodic and regular service, you can easily contact us today. Our team of experts will closely look at your property and provide you with reliable solutions.
When ice accumulates around your property, it may create problems of safety and inconvenience regarding sidewalks, driveways, parking lots, or more. Thus, with our snow removal services, you will be able to get exact property in a timely and proficient manner. We assure you that you get safety and reliability while removing the snow. Our professional snow salting services in Vancouver will help you ensure that the ice will be cleared easily and quickly. With our expertise, you can make your property snow or ice-free.
Salting makes the ice melt at a constant rate and lowers the potential hazard. It will help make the property accessible and safe for everyone. With this quick and easy process, you can easily get rid of unwanted ice or snow. We also offer waste removal services to commercial, residential and industrial properties in Surrey, Abbotsford, Vancouver, Delta, Richmond, North Vancouver, Burnaby, and across the lower Mainland.
Snow Salting Frequently Asked Questions
How can I stay up-to-date on snow and ice control efforts?
Move vehicles parked in front of your driveway to help with the clearing
Don't attempt to stop municipal vehicles that are salting, plowing, or sanding.
Caution children against building snow structures on banks on roads as moving vehicles can compromise safety as stopping distance increases in poor conditions.
Will I get an invoice or receipt?
Yes, you will be provided with a receipt after the service is complete.
The plow buries my recycling bins. What can I do about this?
During the winter season, residents can place their bins and bags far enough back on the driveway to prevent being buried and not on sidewalks.
When will the pile of snow will be removed after an appointment?
The professionals remove the snow piles at ABC Maintenance after 48 hours of the end of the snow event.
Is salt dangerous to the environment?
Road authorities take action by enhancing their management of road salt. The professionals at ABC Maintenance will make sure you get the snow removed as quickly as possible.
Why do some streets have less snow and ice when plowing is done?
Snow and ice removal at ABC Maintenance plans try to provide consistent service. Some residential streets, however, will be more apparent due to various factors such as the type of pavement, traffic on the road, etc.