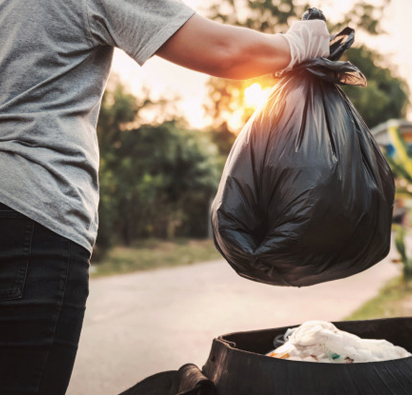 On-Demand Pickup– Surrey, Vancouver
If you are looking for the best on-demand pickup in Surrey for waste removal and/or clean-up, then ABC Maintenance & Environmental is the way to go. We are a leading waste removal company that offers adaptable and dependable on-demand trash pickup services of the highest standards. From the disposal of large or heavy items to extra trash from construction and renovation projects, we go above and beyond to make the entire process easy and hassle-free.
We make the use of standard and on-demand waste pickup Surrey has to offer and can even handle what you need to discard but don't know where to turn. ABC Maintenance provides its valued clients with secure and effective solutions for getting rid of bulky or oversized items, such as appliances, furniture, and even waste left from renovations.
The waste lying at your place may lead to the potential destruction of your property's appearance. Thus, by taking our on-demand pickup services in Vancouver and the Lower Mainland, you will be able to maintain your property's exterior. You can easily contact us to get more information about our services. We have a team of experts that provide you with the best and world-class on-demand pickup Vancouver has to offer. No matter what the occasion, we collect and dispose of all types of waste items – whether bulk or large items to a local designated transfer station. It's entirely at your discretion whether you want to schedule a one-time or weekly waste pickup option. Pickup for furniture and other large appliances is also available.
We offer affordable rates and simple solutions for picking up your waste which makes us the best on-demand pickup service provider in the Vancouver area. In some cases, you need to have doors or large parts items removed before they're taken to the curb. Reach out to our customer support team should you need more information about what items need secure preparation. We will help you every step of the way if you have any concerns or questions about what products you can and can't discard. We are your trusted partner for large waste pickup. We offer our customers top-quality on-demand trash pickup services and various options to help them meet their needs.
We have also provided waste removal services to commercial, residential and industrial properties, mainly in Surrey, Abbotsford, Vancouver, Richmond, North Vancouver, Burnaby, and across the Lower Mainland. Eliminate that unwanted waste and clutter with our on-demand pickup services in Vancouver and throughout the Lower Mainland.
Removal & Clean-up Frequently Asked Questions
What happens if there is a damage claim?
It's not uncommon, but in the event, a damage claim needs to be submitted, our team will contact you within two business days and assess the situation.
What if I want to change my delivery time?
Contact us before your delivery window and we'll do our best to adjust to the updated delivery time.
How can I make the payment?
Payments are made when the service is booked. We support all major online payment methods.
What is the cancellation policy?
Please let us know at your earliest convenience regarding any cancellation requests.
How can I arrange for pickup?
You can request a pickup by filling in our contact inquiry form. Once we receive your request, we will contact you.