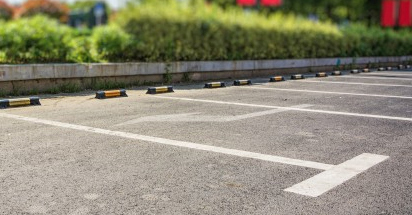 Parking Lot Maintenance– Surrey, Vancouver
Our team of experts will help you in fulfilling the needs of professional maintenance for parking lots. Through our parking lot maintenance in Vancouver and surrounding areas of service, we are a critical resource for property managers in making sure that one of their biggest investments (their parking lots) are properly constructed, cared for, provides easy access to the properties they manage.
At ABC Maintenance we have the expertise to deliver a quality project, within budget and on time with minimal disruption for your tenants. We guarantee it! Thus, we are considered to be the best parking lot maintenance Vancouver service provider. You can easily contact our experts today to know more about our maintenance services. We know that the parking lot contributes more to improving the curb appeal of the space. A well-maintained parking lot will reduce your maintenance costs of labour in the long run. A well-maintained parking free of dirt and waste will make your property clean. We provide you with high-quality maintenance services that will let you easily extend the life of your parking lots making them look tidy and clean.
If you are looking for a specialized company that provides you with the best parking lot maintenance Surrey services, then we are the guys! We are experts in providing the best parking lot maintenance services at affordable prices. Our core services include asphalt sealing, epoxy flooring, specialty coating, sweeping, and painting of any kind of lines or symbols required for professionally managed properties. We offer the best in parking lot maintenance services in Vancouver and the Lower Mainland. Our service includes asphalt sealing, epoxy flooring, specialty coating, sweeping, and painting of any kind of lines or symbols required. With this, you can easily and professionally get a cleaned area.
We also provide waste removal services to commercial, residential and industrial properties in Surrey, Abbotsford, Vancouver, Richmond, North Vancouver, Burnaby, and across the lower Mainland. We also specialize in providing waste removal, snow removal, and bin rental services. For the best parking lot maintenance service in Surrey and anywhere in Lower Mainland, contact us today.
FAQs for Parking Lot Maintenance
How long does the paint take to dry?
The paint takes anywhere about 30 min to 1 hour to dry. We use cones to barricade the wet-painted areas that have traffic.
How do I prevent failed asphalt?
Daily preventive maintenance will increase your asphalt life. It includes attending to potholes, filling cracks, and using seal coating.
Is there any equipment that can help maintain a parking lot?
Parking lot sweepers, striping machines, and power washers are used to maintain the parking lot areas.
What if I am not satisfied with something that was done?
At ABC Maintenance, our experts want their customers' experience with them to be the best. That's why they offer a 100% satisfaction guarantee. However, if you are not happy with our services, we will promptly address your concerns for a job well done.
How long do parking lots last?
Parking lots may last anywhere from 20-30 years with the proper maintenance. Common factors affecting a parking lot's life include weather conditions, traffic, drainage plan, installation quality, and sub-grades stability.
How can I request an estimate?
ABC Maintenance is a reputable asphalt contractor in Surrey, Richmond, North Vancouver, and cities around the Lower Mainland. Call us or fill out our online contact form to request a free estimate. Our dedicated team will reach out to you.