5 Ways to Help Reduce Your Construction Waste
February 17th, 2022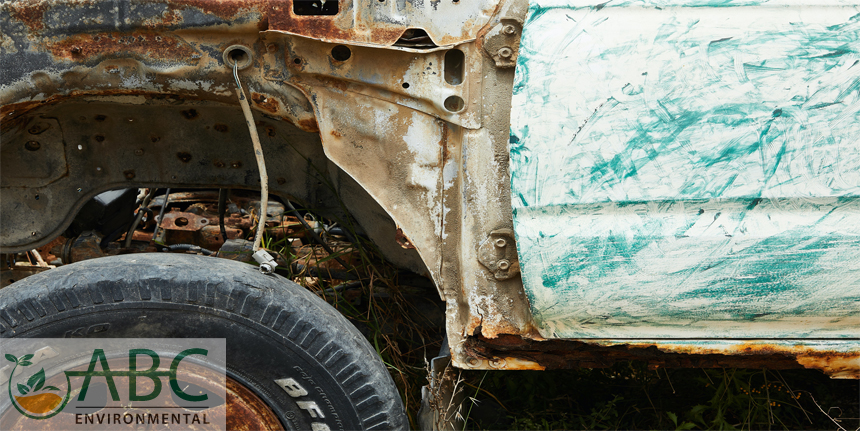 Construction waste is an unavoidable by-product for businesses working in construction or demolition. Unfortunately, many of these businesses lack the time and tools required to implement effective construction waste management in Surrey. However, with an increasing spotlight on sustainability and environmentally friendly building practices, now is the right time to improve how your business manages construction waste.
Here are five ways you can improve your business's construction waste management in Surrey and the Lower Mainland thereby benefiting the environment and potentially your bottom line along the way.
Project Level Management to Reduce Waste
A detailed plan created by an experienced and versed project manager can help you reduce construction waste before it even happens. Before you begin a new project, create a clear plan of the materials that will be going into the build and then try to get as accurate an estimate as possible of how much of each material you'll need. Not only will you save on surplus material costs but you'll also be generating less waste.
A detailed project plan can help you:
Recognize areas of the project most likely to result in waste
Identify materials that be substituted for more eco-friendly alternatives
Plan for effective waste and recycle bin placement
Proactively manage waste by selecting waste-conscious contractors
This time will also allow you to research your options for environmentally focused construction waste management partners in Surrey.
Separate Recyclables
Not all construction waste is waste. Much of it can be recycled or reused. Correctly identifying these materials can help save you money on waste disposal fees. Examples of construction materials that can often be repurposed or recycled include;
Concrete (can be broken up and used as aggregate filler)
Wood
Drywall
Asphalt shingles
Glass
Metal
Plastic
Identify Reusable Materials
Often when an existing structure is removed to make way for a new build, everything from the demolition is treated as waste and ends up in a landfill. Some materials, however, can be preserved and given a new life even when it comes from older buildings. In still in good condition, many of the items can be repurposed, sold, or donated to be used again.
This can include;
Wood frames
Hardwood flooring
Cabinets
Countertops
Doors
Mouldings
Selecting Recyclable or Eco-Friendly Materials
Green building is slowly becoming a movement and with the increasing availability of environmentally friendly construction materials, it is a very feasible option for the contractors to commit to going green. Here is how to choose eco-friendly building materials:
Look for locally manufactured and sourced products
Choose recyclable materials (and be diligent about recycling them)
Opt for materials made with a portion of recycled content
Choose suppliers with environmentally friendly practices like using only non-toxic materials or renewable energy
Unfortunately, eco-friendly building materials often cost more than their non-sustainable counterparts. If a fully green build is not possible on the project's budget, commit to a percentage of eco-friendly materials or post-consumer content that may be more financially friendly. Clients will appreciate the initiative and it could open your company up to the new business in the future.
Keep Dedicated Waste and Recycling Bins On-Site
One of the easiest ways to manage construction waste is ensuring crews always have access to waste and recycling bins on site. Securing multiple recycling bins enables the separation of scape metal, glass, clean wood, and cardboard keeps more material out of landfills. Partnering with the right construction waste management companies in Surrey or the Lower Mainland can help you dramatically improve your sustainability practices by committing to disposing of recyclables, waste, and other construction materials in the most environmentally conscious means possible.