Get Your Outdoor Space Looking Great for Summer
June 14th, 2023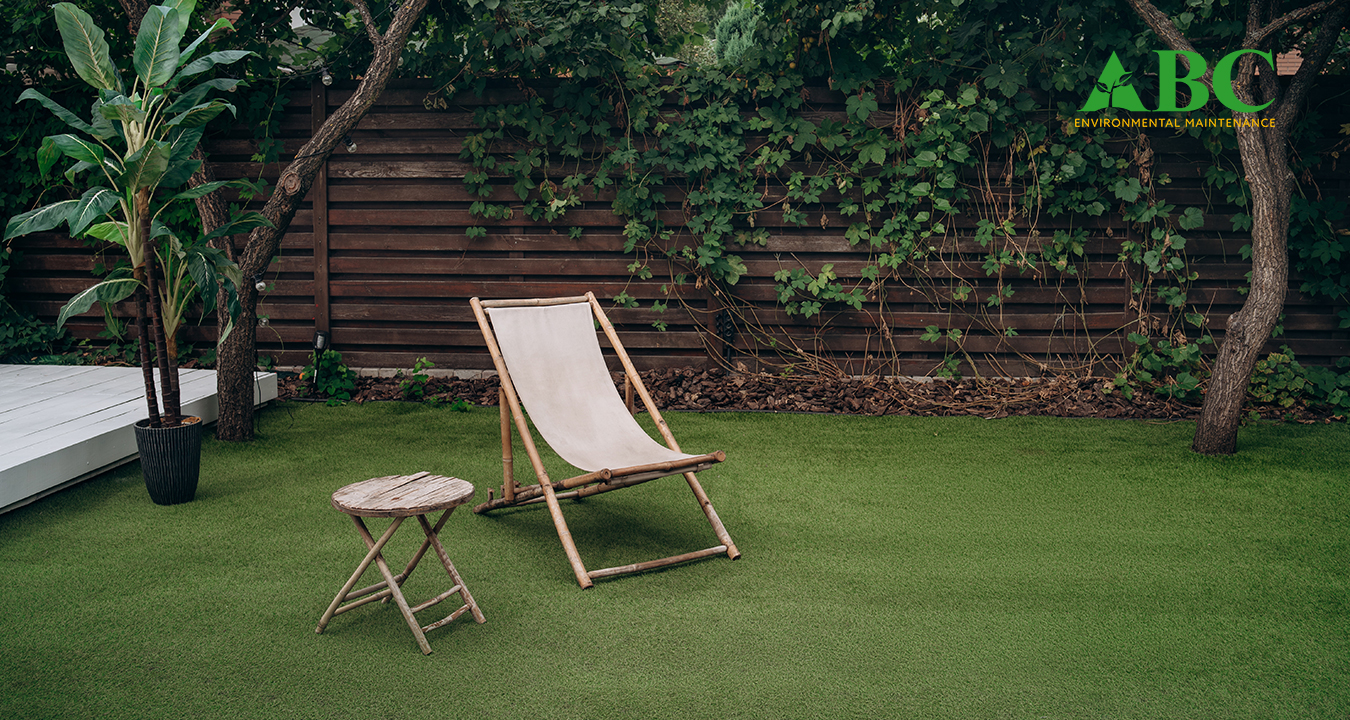 Summer is here and everyone is hoping to spend more time outdoors. If you are lucky enough to have a yard, garden, or some land in Surrey, it's time to make sure it's in worthy condition as the warm weather allows you to spend more time in it.
Sometimes getting your exterior space in decent shape can seem like an overwhelming chore. This may be due to garbage, unwanted furniture, decorations, and other junk as well as graffiti and other unsightly elements. The desire to have a beautiful landscape can often be trampled by the pressure of not knowing how to complete the task.
Luckily it doesn't have to be as hard as you think. The simple solution to this is to hire a landscape maintenance contractor in Surrey. How can a landscape maintenance contractor in Surrey help with my exterior space?
At ABC Environmental Maintenance, we offer a comprehensive range of services, allowing us to approach the organization and maintenance of your outdoor space through different methods. Instead of attempting to tackle your land by yourself, the dynamic attitude offered by our landscape maintenance contractors in Surrey at ABC Environmental Maintenance means that we can take on an outwardly overwhelming task with ease.
Let's look at some of the services we offer as a landscape maintenance contractor in Surrey and see how we can work with your situation.
Many outdoor spaces quickly become filled with junk. When they are crammed with these larger unused items, it can be difficult to see the space's potential. Removing these can offer a much better idea of the size of your space as well as the condition of the soil and current vegetation.
On top of the aesthetic benefits, junk removal by a landscape maintenance contractor in Surrey has practical advantages such as providing a safer environment as well as easier access to the space and other areas it connects to.
At ABC Environmental Maintenance, our junk removal involves more than just delivering a large bin. We can clear the space for you. Our team works proficiently with tools and equipment like rakes, wheelbarrows, dollies and more. Then, once we have cleared the space, we will take the materials with us, so you no longer must deal with them. Leave it to us to clear and completely remove any non-hazardous materials from your exterior space such as gardening waste, furniture, mattresses, and construction materials.
Although litter and garbage can consist of smaller items, an accumulation of them can have a huge effect on the look of your space. In addition to this, it is also terrible for the environment and poses a danger to local plants and wildlife. Our landscape maintenance contractors in Surrey at ABC Environmental Maintenance can collect any non-hazardous garbage on your land and dispose of it in a safe and environmentally conscious manner.
Dealing with garbage is always an inconvenience so hiring a professional landscape maintenance contractor in Surrey to deal with it for you means another chore is crossed off your list.
Graffiti is a surefire way to make an exterior space look run-down. Not only is it unattractive, but graffiti is also illegal. Don't let lawbreakers have the last word when it comes to your exterior area. Instead, consider graffiti removal from ABC Environmental Maintenance. Getting rid of graffiti is a simple way to refresh any outdoor space. Our landscape maintenance contractor in Surrey can remove graffiti in an environmentally friendly manner using safe cleaning supplies.
Don't put off getting your outdoor space in top shape. Summer is the ideal time to enjoy your exterior area so contact ABC Environmental Maintenance and let us help you in clearing and cleaning your land in Surrey.