Tips to Manage Home Junk Removal in North Vancouver
May 23rd, 2023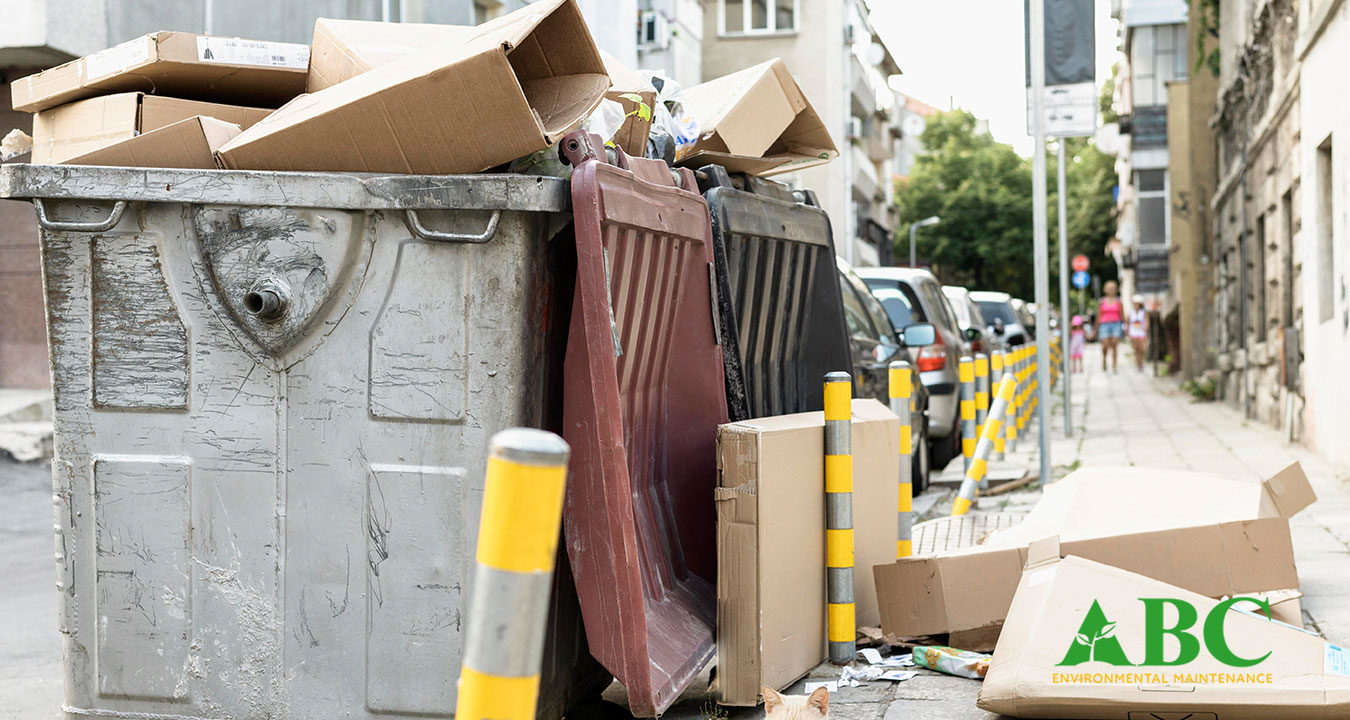 Clutter, junk, trash- oh my!! Nothing is worse than unnecessary waste taking over your home and killing the atmosphere. Whether it's that ratty old couch that's seen better days, or the mountains of empty pizza boxes that have taken over your kitchen, we've all got things we need to dispose of. But when it comes to waste management and junk removal, where do you even begin?
First things first – reduce, reuse, and recycle! Before you throw unwanted household items away in the trash, ask yourself – can this be recycled? Waste management efforts made by the city and district of North Vancouver have improved tremendously over the years. There's a long list of material compositions that make up household items and large appliances that can be recycled. Certain plastics, metals, textiles, paper, and wood that we see every day are accepted at major waste management sites for recycling. If you have end-of-life household appliances that you can drop off somewhere, check out waste management depots in your area.
Another way to manage home waste in North Vancouver is to donate unwanted items to charity or thrift stores. Thrift stores rely on donations to keep their inventory stocked and to help fund their programs. By donating your old furniture and other items, you're not only helping to support these programs, but you're also allowing someone else to enjoy the items you no longer need. Not all thrift stores accept large furniture or household items and you should check out their websites beforehand to see exactly what they're looking for to avoid getting turned away. With so many thrift stores on the North Shore to choose from, you are bound to find one that will rehome your unwanted junk.
One of the most efficient ways of managing and disposing of clutter in your home is to hire a residential bin rental in North Vancouver. Bin rental doesn't only benefit those with unwanted junk but is also helpful during renovations and large home improvement projects. Many people also seek out residential bin rentals in North Vancouver if they are moving houses or doing some spring cleaning. This is a great option for those who don't have a large vehicle or are simply too busy to deal with moving around unwanted objects and garbage.
Before throwing something away, consider if it can be repurposed for another use or sold for cash. Hosting a yard sale on a sunny day in North Vancouver is a great way to get rid of unwanted items and make some extra cash. Plus, it's a fun way to get to know your neighbors and community. By reducing your waste and finding ways to reuse or recycle what you can, you'll be doing your part to keep our planet clean while also improving your home and decluttering your life.
ABC Environmental Maintenance will provide you with a high-quality residential trash bin rental in North Vancouver and the Lower Mainland for all types of residential properties, such as single-family properties, condo complexes, and apartment buildings. Hiring a bin rental is easier than ever- our qualified team members will drop it at your property promptly, allowing you more time and energy to sort and discard unwanted household items. We offer different bin rental services, depending on the size and scale of your removal project. Remember, getting rid of junk is about creating a space that brings you joy and allows you to focus on the things that matter most in your life. Contact ABC today to find out more about junk removal and residential bin rentals in North Vancouver.