Snow Removal in Abbotsford- Why it's Essential!
November 11th, 2022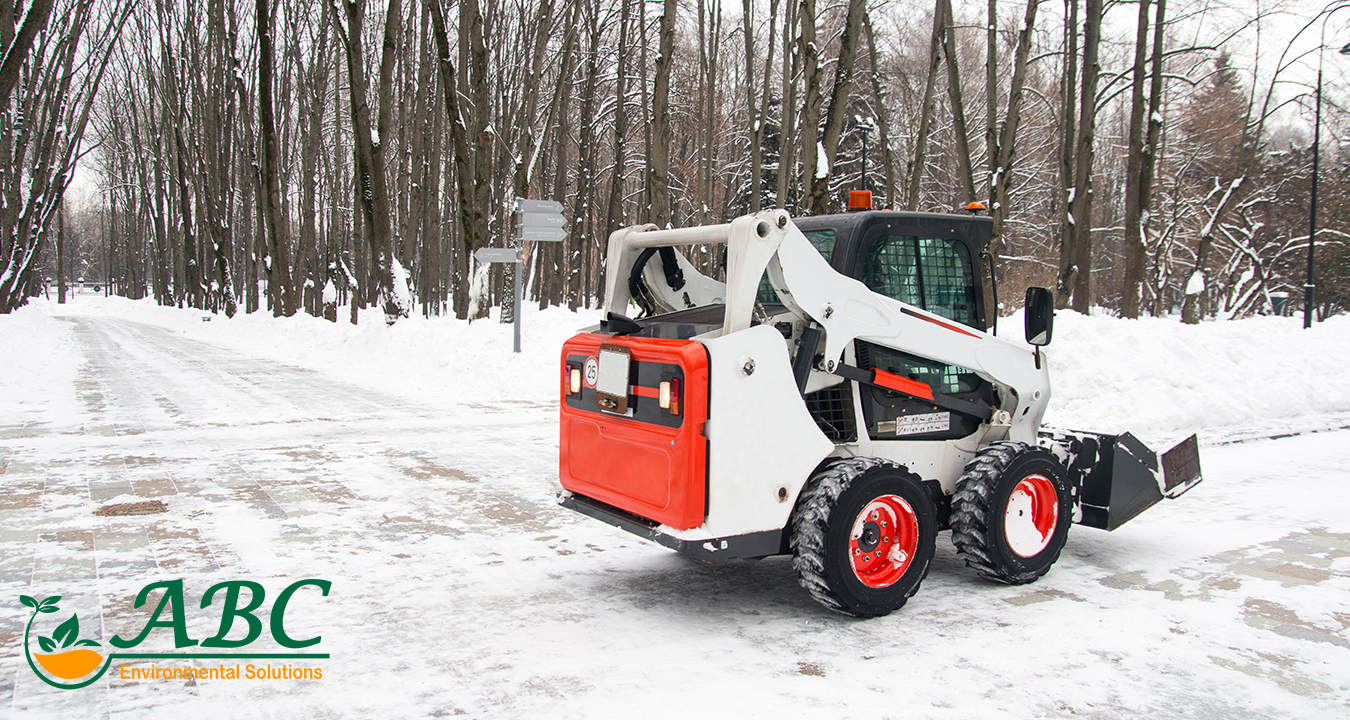 With winter fast approaching, it's time to start considering different ways to make our communities safer and better prepared for potential snowfall and the risks that come with it. Snow management is not something we often think about- until it becomes all we think about when those first flakes start to stick. Snow clearing is not only recommended for residents. It is a bylaw requirement for many cities in British Columbia. While Abbotsford is well-adjusted to rainy winters, the city is not necessarily accustomed to large heavy snowfall. Snow gets in the way of our day-to-day and can be an outright hassle, but the importance of snow removal goes beyond just making our lives easier.
Reduces Injury Risk
One of the most important reasons to get professional snow removal in Abbotsford is to protect ourselves, our loved ones, and our neighbors from danger. Although warnings are given, snowfall can be unpredictable and the weather can change instantly. Snow can increase the risk of injury to people during their daily commute, including slips, falls, and motor vehicle accidents. Neglecting snow removal can cause collapsed roofs, poor visibility, and traitorous travel conditions. Repetitive snow shoveling and blowing are hard on our bodies, making it all the more important to hire a professional service to do the heavy lifting.
Prevent Environmental Damage
Snow and ice can damage your home and business in several ways. Snow that is not cleared from driveways can rapidly deteriorate the foundation over time, especially the layer of ice that remains underneath even the lightest of snowfalls. Whether your building is old or new, snow can damage roofs and gutters, impacting the overall structure of a property. Keep in mind that even when snow disappears, you're still not in the clear! The longer you put off snow removal, the worse it will become over time- many impacts of snow damage do not appear until the Spring. Snow melt can cause flooding, mold, and other destruction to your property that can be costly and difficult to fix down the road.
Keeping Commercial Properties Clear and Open
Snow removal in Abbotsford is vital in keeping essential services and businesses open during extreme weather conditions. Hospitals, schools, gas stations, and food shops rely on snow removal services to keep communities running like well-oiled machines throughout winter months. Snow and ice build-up around your businesses will not only drive customers or clients away but could also lead to potential injury liabilities and lawsuits. Avoid losing customers by keeping your business up and running on snowy days with the help of a snow removal company.
Why You Should Hire a Professional
Due to the potential dangers and risks that come with severe weather, such as snow and ice, it is extremely important to maintain snow removal practices to protect both people and property. Snow removal companies in Abbotsford are readily available when you need them most, saving you time and effort. Professional snow removal companies are properly equipped with tools and machinery that will evidentially and effectively remove dangerous snow and ice while preventing future damage to your property and landscape. For the best snow removal Abbotsford has to offer, check out the folks at ABC Environmental Solutions, who have been in the business since 1994 and offer several different snow removal services to protect you from all that winter has to bring this season.