Five Benefits of a Seasonal Snow Clearing Contract in Delta
January 4th, 2022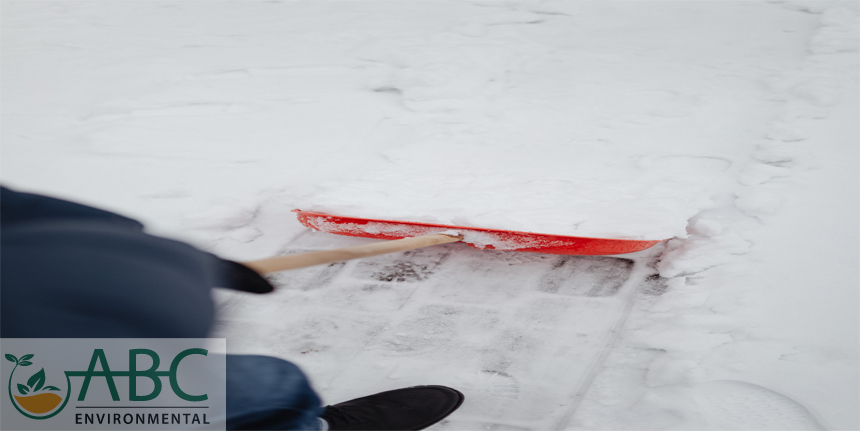 People living in coastal communities like Delta often don't worry very much about snow accumulation – until it happens and it's too late.
Many residents take the mild weather typical of the west coast for granted, but cities like Delta get, on average, close to 40 cm of snow each year. Regardless of whether you own a large commercial property, a townhouse complex, or a single-family home, that's a lot of snow.
Unlike other Canadian provinces, winter tires are not often required in Delta, which further complicates snowy streets, parking lots, and driveways. Each year, residents are left scrambling to find snow clearing services in Delta, only to discover that they have waited too long.
But it doesn't have to be that way. Securing a seasonal snow removal contract can help ensure that when the snow comes, you'll be taken care of. Don't wait until the snow falls; here are five reasons you should hire service for snow clearing in Delta before the first winter storm strikes.
Don't Be Left Hanging
Once the first inevitable winter storm hits, demand for snow clearing services in Delta soars. Unfortunately for many residents and businesses, to best snow removal companies will already be booked with existing clients. While they may do their best to accommodate your last-minute request, contracted clients will get priority snow clearing.
Prevent Slip and Fall Accidents
A professional snow clearing company can be charged with doing more than just clearing snow; contracts often include services such as salting and de-icing. With fluctuating temperatures, ice is often more dangerous than snow, particularly where slip and fall accidents are concerned. Don't assume liability for a preventable accident. Hire a snow clearing service early to ensure you are protected.
Avoid Business Interruptions
Safety is a number one priority for businesses owners. If employees, deliveries, and customers cannot access your facility, it may result in costly interruptions. Book your snow clearing in Delta services early to avoid the headache of snowed-in parking lots and walkways.
Avoid Tickets and Fines
As in many cities in BC, failing to remove snow from parking lots, walkways, and sidewalks in Delta can result in tickets and expensive fines. Hiring a professional snow clearing service can give you peace of mind that not only will your tenants, employees, or customers be safe, but you'll also be saved from unexpected fines.
Save Time
Snow clearing is no simple task, even if you have the right tools to do it. An accumulation of just 10 cm can take hours to clear without a snowplow or snow blower, not to mention salting or de-icing slick surfaces. And doing a high-quality job will take even longer. With professional snow clearing services in Delta available at a very affordable price, there is no reason to be left standing outside for hours in the cold with a shovel. A snow removal company can get the job done faster and better, leaving you to take care of more important tasks.
Snow-covered driveways may be fun for kids, but they present a health and safety hazard for tenants, employees, and customers. Hiring a company for snow removal in Delta is the smartest way to keep those who need to access your property safe while ensuring there are no disruptions to operations, services, or amenities. If you need help with your snow clearing, contact ABC Maintenance to schedule seasonal or emergency snow removal.