Why Your Next Big Event needs a Bin Rental in Langley
April 10th, 2023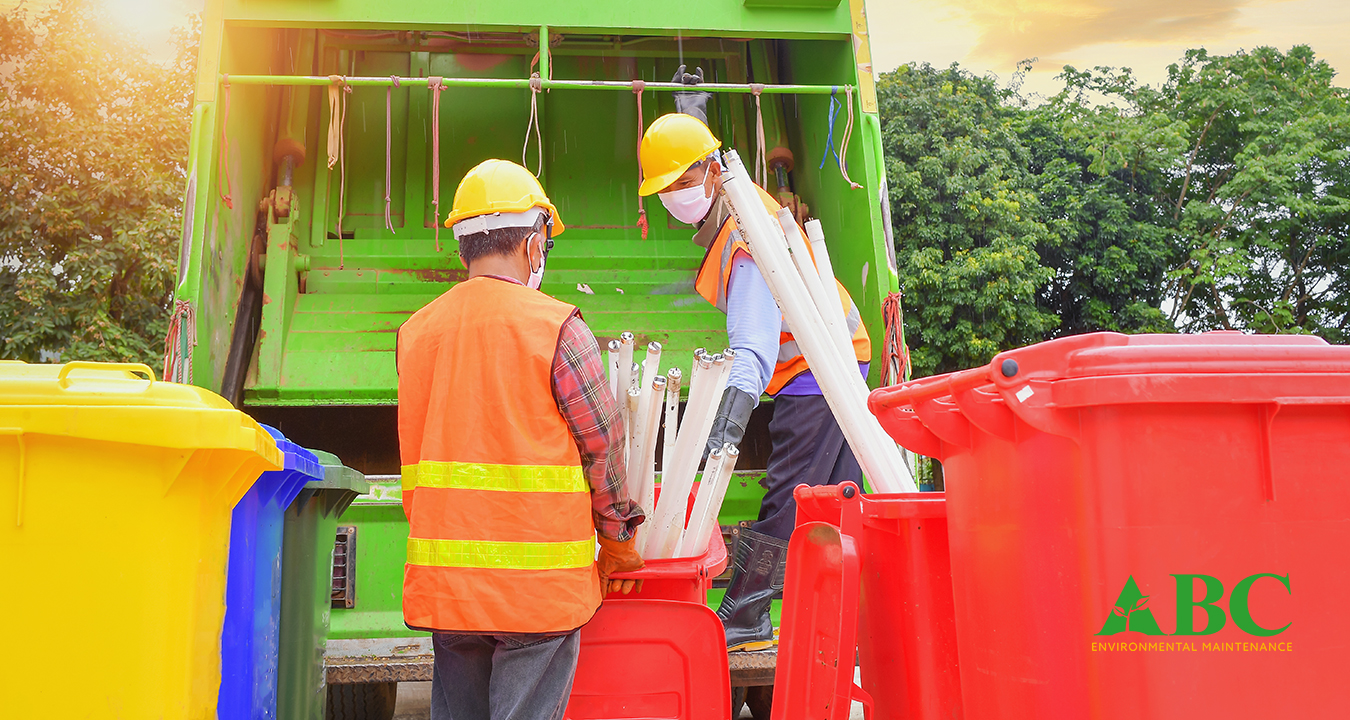 Planning an event in Metro Vancouver takes a lot of effort and planning. Whether you are organizing a fundraiser, hosting a wedding, or showcasing local musicians with a festival, there are hundreds of things to take care of and plan for. Fortunately for event planners in the Lower Mainland, ABC Maintenance is happy to check one important thing off your list, and that's "bin rental Langley." Here's how our bin rental experts can save you from wasting your time on waste disposal at your next big event.
Save yourself the sorting stress
Maybe you're hosting your daughter's wedding, a charity auction for your local hospital, or even the corporate Christmas party- whatever the nature of your event, they all usually have one thing in common, they produce a fair bit of waste. When you're responsible for organizing an event, the last thing you need to spend time on is sorting through the waste and recycling to make sure it's going into the right receptacle. With a bin rental in Langley, you can breathe easy and streamline your tidying-up process. Everything you deem waste goes in the bin and is carted off to be efficiently sorted by us to ensure everything goes where it's supposed to. Recycling to the recycling plant, waste to the landfill, and even furniture can be donated to a second-hand store. Allow yourself and your guests the ease of disposing of waste into one bin and letting us sort out the rest.
Whose bin is it anyways?
Some outdoor venues in Metro Vancouver that can be rented for events do not inherently come with a means of disposing of waste. Oftentimes, the venue space is available but the logistics of washrooms, waste disposal, as well as tables, chairs, and all the rest falls to the renter of the venue. Fortunately, with an easy bin rental in Langley, you can choose the size and style of bin that works best for your event. If it's a two-day local farmer's market you may need a larger bin such as a roll-off bin. If you're tackling a big family-wide spring cleaning, you might benefit from a compactor bin. If it's a personal event like a wedding or a family reunion, you would probably want a front-end bin. Fortunately, our bins come in a range of sizes and styles, so the best way to determine which one you need for your next event is to reach out to us and we would be happy to figure it out with you!
The aftermath
Everyone knows the feeling of having enjoyed a big celebration, and then having reality sink in when faced with cleaning it all up. With a bin rental in Langley, you can avoid the messy cleanup and simply schedule a time for us to come and haul away your bin when your event is over. If your event runs over a few days and you expect you'll need more than one pickup, that's fine, too! Bin rentals are flexible, and pickups can be scheduled to suit your needs.
As the weather warms and we find ourselves looking forward to tackling projects and planning events, we also find ourselves faced with the logistics of these things. Leave the cleanup for a bin rental in Langley with ABC Maintenance. We can help you keep the spring in your step and waste off your list of worries.