Why Your Home and Business Need Snow Removal in White Rock this Winter
November 24th, 2022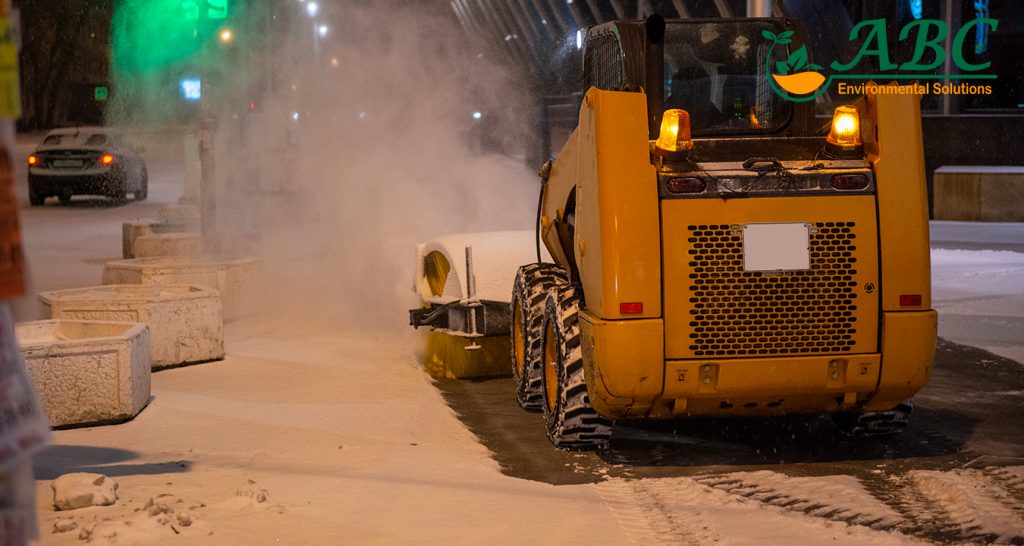 Winter is nearby approaching and after an unseasonably warm Fall, we're ready for the quiet chill of Winter here on the coast. While many may be looking forward to the soft falling of snow and the festive season ahead, we can't forget the practical complications that snowfall brings to our homes and businesses. Read on to hear why you might want to secure snow removal in White Rock this Winter season.
As white as the driven snow, hardly
While snow may appear magical and startlingly white as it falls and mounds on lawns and streets, this sparkling beauty never lasts. Snow in busy urban areas like White Rock quickly becomes dirty, grey, and filled with gravel and car fluids. It can collect garbage, oil runoff, and dog urine. If dirty snow is piling up around your residential driveway or the sidewalk in front of your business, you're going to want to find an expert in snow removal in White Rock. The last thing you want for your family is for them to trudge through wet grey muck on their way into your home, or for your customers to stomp through dirty snow before entering your store. Having the snow professionally removed in a timely fashion keeps it from growing and hardening into an icy, rocky, ugly sculpture, or from melting into a slushy oily puddle when the weather warms.
Stepping not skating
Snow that is left to sit can go through periods of thaw and freeze, creating layers of ice underneath more soft snow. This is a recipe for a slippery skating rink safety hazard. Not every consumer heading out to do their holiday shopping is equipped to trek through several inches of unkempt snow and ice. Just as a consumer would expect a shop owner to clear garbage and debris from their sidewalk, they also expect snow removal. Slips and falls can cost business owners troublesome and expensive litigation and harm their reputations.
Take care of your customers by taking care of the snow before it becomes a safety risk. If the snow is compacting on the sidewalk or driveway of your White Rock home, it's just as important to protect the safety of your family. Children walking to and from the school bus, parents carrying groceries, and grandparents coming for a holiday visit are all susceptible to slipping and falling on neglected frozen pathways. Being proactive with snow removal in White Rock helps protect the customers you rely on, and the family you care about.
Spare your spine
You may think that when it does snow, you'll just handle it with a good old-fashioned shovel. While this may seem economical, it could cost you more than just dollars and cents in the long run. Shoveling snow is harder and heavier than it looks, and if not done properly you could be straining your back and find yourself off work. If you're shoveling your driveway, starting from the centre outward rather than in long strips from end to end will reduce the heaviness of your shovel loads as you work. You'll also want to be sure you have the appropriate equipment. Metal shovels and incorrectly used snow blowers can chip and damage some driveway materials.
If you want your White Rock home or business to be fully prepared for the cold weather ahead, remove disruptions, loss of business, and safety risks by obtaining professional snow removal in White Rock this Winter season.