The Importance of Demolition Waste Removal in Surrey From Job Sites
January 25th, 2022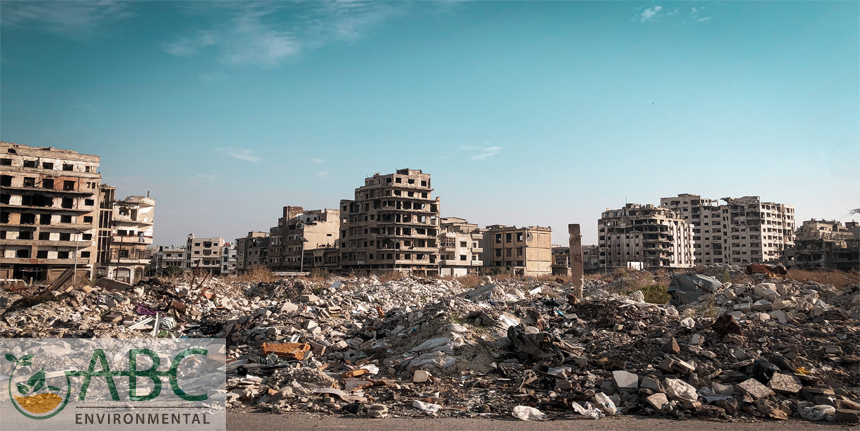 There are many reasons why it is important to remove demolition waste removal in Surrey from job sites immediately. From commercial buildings to residential properties, demolition waste removal in Surrey and the Lower Mainland is an important part of every demolition project. No demolition site is complete until the final step of demolition waste removal has been done whether it be in Surrey or elsewhere.
Demolition waste removal in Surrey, or for that matter anywhere, involves the removal of many different types of materials that need to be disposed of such as concrete, wood, steel, tiling, drywall, and other home materials. While the easiest method of demolition waste removal is to put everything in a truck and take it to the dump, this method, however, should be the last resort. Materials and debris should be separated, reused, or recycled.
When looking for demolition waste removal in Surrey or anywhere in the Lower Mainland, make sure to ask questions about where the debris will be disposed of and how. Working on a demolition waste removal job is a huge ordeal. With a responsible and thorough demolition waste removal service in Surrey and the surrounding cities, you will be able to focus on the remodelling or construction procedures and complete your project without dealing with unnecessary distractors or stressors.
Making sure the waste is removed from sites is not only about keeping the site clean but also helping the environment and making sure that you do not incur any fines by leaving the site a mess. Demolition waste removal projects often involve having bins for drywall. As bins cannot be kept on property sites for too long, a regular schedule for demolition waste removal will keep your job site safe and clean without the extra time sorting out huge bins of waste and materials later. When in doubt, do not throw it out. Some products such as drywall, carpeting, and hardwood can all be disposed of or recycled in a way that is specific to the material and more environmentally friendly than putting it in a landfill.
Many waste management companies will pick up waste from demolition sites on a regular schedule. Waste removal companies also take the guesswork of sorting and properly disposing of materials. Crews will pick up the waste, sort through it, recycle what they can, and ensure that the rest is disposed of at designated waste treatment facilities.
There is not a one-size-fits-all it comes to demolition waste removal. In Surrey and the lower mainland, there are many different safe and sustainable options to ensure that materials being disposed of are disposed of safely and properly. Wood, glass, metals, asphalt, and even old concrete can all be done safely recycled. Having convenient recycle bins on-site and collection services can help your job site become safer, more cost-effective, and practice sustainability.
While demolition waste removal in Surrey can feel like a huge job, if done strategically from the start, all of the materials can be disposed of properly and safely. Leaving waste removal to pile up is not only environmentally not the best option but can also pose a safety risk. Demolition waste removal in Surrey is an important part of keeping Surrey clean and green. Proper waste disposal is an important part of helping to reduce health and environmental danger at your job or construction site. By making it easier to dispose of items safely, and conveniently, less waste will end up in landfills.