Removing the Snow So Business Can Go: Why You Need Snow Removal in Burnaby this Winter
January 9th, 2023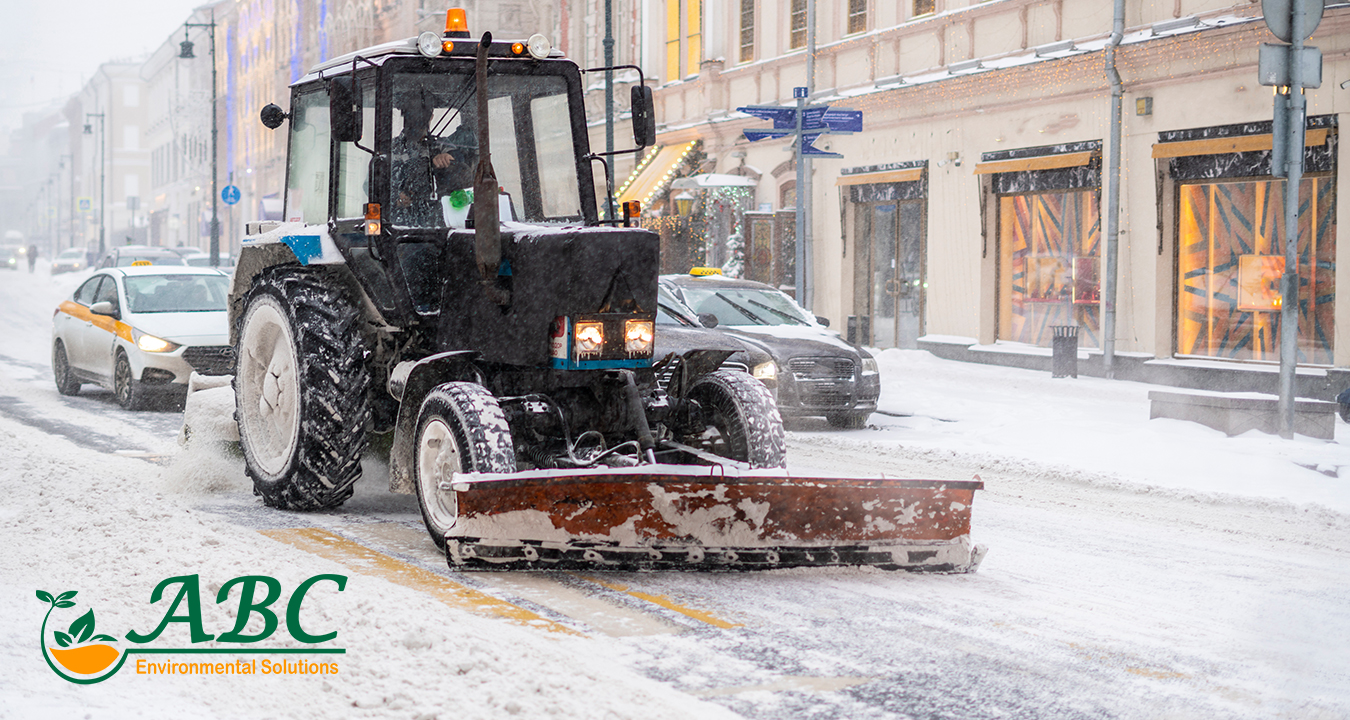 The cold season is upon us, and while winter in the Lower Mainland area brings the magic of the holidays, the quiet sleepiness of fresh snowfall, and the excitement of children on school vacation, it can also bring disastrous traveling conditions, dangerous sidewalks, and a dirty wet mess for Burnaby businesses. Here's why you need to consider snow removal in Burnaby this winter.
Slippery sidewalks and lawsuits
Whether you are the owner of a residential or commercial property in Burnaby, did you know that it's your legal responsibility under Burnaby city bylaws to remove any snow from the full width of any sidewalk surrounding your property by 10 am each morning after a snowfall? Leaving snow to pack and compound on the area of the sidewalk deemed yours rather than clearing it away can lead to pedestrians slipping, falling, and suing. Not only does uncleared snow leave you vulnerable to litigation, but also fines from the municipality of Burnaby. As a Burnaby business owner with a parking lot, it is prudent to have a plan in place for snow removal in Burnaby this winter that includes not just the parking lot but the surrounding sidewalks and pathways pertaining to your business address. Customers need a safe and clean path to your premises during snowy weather, or you could end up buried in not just snow but lawsuits.
Protecting infrastructure
Snow may seem harmless at first. But as a force of nature, snow, and more importantly iced-over or melting snow can wreak havoc on infrastructure, buildings, and properties. Snow that has cycled through periods of freezes and thaws quickly becomes a sheet of ice that can damage foundations, roadways, parking lots, and sidewalks. Snow needs to be cleared routinely while it is soft, fluffy, and removable to preserve all the surfaces that it is steadily landing on. Snow that is melting quickly can become flooding, particularly if the draining snow melt dragged along leaf and garbage debris. When the drain becomes clogged the melting snow pools causing even more damage and erosion to the surface area. If you own a business parking lot, the last thing you want to be dealing with in the cold winter weather is flooding. Scheduling regular snow removal in Burnaby can help give a clear picture of what's underneath so you can keep your drains clear and assess any areas prone to damage from snow freezing to ice.
Keeping customers happy
With the holiday season surrounding us, there is much to do and many places to go. With many school children on vacation, lots of parents have extra company along for their errands. Shoppers are bustling all over Burnaby. It's difficult enough driving safely in snowy weather but arriving at your destination only to have to trudge through the snow, slush, and ice to run your errand is a very frustrating and disheartening experience. No one likes shopping in wet shoes. Being a responsible business owner year-round means considering the varied weather we get here in BC and putting the appropriate measures in place. In winter, this means dealing with snowfall accordingly.
Snow is great when enjoyed recreationally. It can be fun for children and families alike, but for business owners and property owners, snow is something to be cautious of and planned for. Make sure your business is prepared and schedule routine professional snow removal in Burnaby so your customers can shop happily and safely this winter.