Reduce, Reuse, and Recycle While Renovating!
December 12th, 2022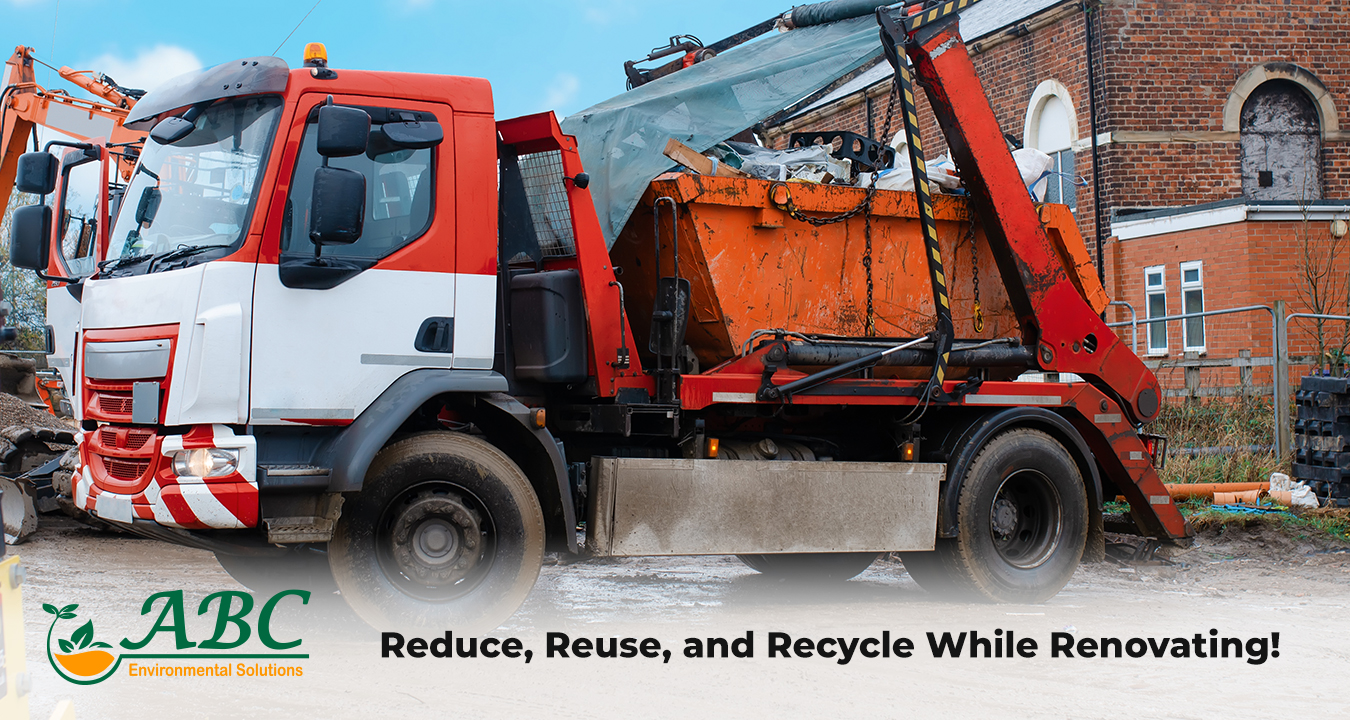 Abbotsford is constantly changing and expanding. Whether you are renovating a home or business in this bustling city, the planning required can be overwhelming. It can be complicated to remove the old and bring in the new while being cost-effective, environmentally friendly, and efficient. You may need a bin rental in Abbotsford to help sort your construction waste. Here are some ways bins can save time, money, and your environmental footprint while renovating.
Plan to recycle
With the cost of construction materials in the Lower Mainland rising and the strain on landfills increasing every day, it's important to look for ways to recycle materials when renovating. If you have a way to transport materials to the recyclers yourself, you can benefit from the return on your recycled goods. Materials such as copper wiring and steel studs can produce a handsome return at the recycling depot. Recycling these types of scrap is not only helpful on your renovating budget, but also an environmentally conscious approach to construction. Metals like copper and steel can also be salvaged in smaller amounts of appliances headed for scrap. The return may be smaller, but everyone knows when renovating every cent counts.
If recycling is important to you, but you just don't have the time or the appropriate vehicle to transport your scrap to a recycling centre in Abbotsford, consider a bin rental in Abbotsford. Many companies specialize in providing a variety of bins with accompanying pick-up service to get your recyclable material to the right place saving you time, and the environment added stress.
Unleash your creativity with upcycling
Although sometimes used interchangeably, upcycling and recycling are unique from one another. While recycling is the reuse of material for the same purpose it originally had, upcycling is the process of taking something no longer in use and giving it a new purpose and a new life. Many homes and businesses in Abbotsford have a rich history and are filled with vintage furniture, fixtures, and millwork. For example, an old bathtub that would otherwise end up in a landfill can be upcycled into a funky garden planter.
Bookcases can be converted into farmhouse-style hutches. Even window frames can be repurposed with a little TLC into adorable chalk message boards. Upcycling, however, can be a bit time-consuming and doesn't always use every bit of the original item. Waste is still generated during its transformation. If your DIY projects still have waste that needs dealing with, or you simply don't have the time to upcycle while renovating, finding an appropriate bin rental in Abbotsford in the right size and category can keep your site tidy and streamline the renovation process.
Reduce through donation
Fortunately, many charities in Abbotsford focus on accepting donations of gently used construction materials. If you have materials like wood, tile, glass, and more, you can donate to a local charity that will put the material towards social housing projects or international initiatives for safe housing. Not all materials are accepted though so do your research first before donating. You can also consider purchasing your materials from places like these to lower your budget and lessen your environmental footprint.
Renovating is a complicated task. There is so much to plan when you're not working with a blank slate but rather transitioning from old to new. Choosing what stays and what goes can be overwhelming, but with the right bin rental in Abbotsford, you can simplify the decision-making and alleviate the stress on your budget, your sanity, and the environment.