How to Prepare Your Surrey Business for Winter Weather
January 21st, 2023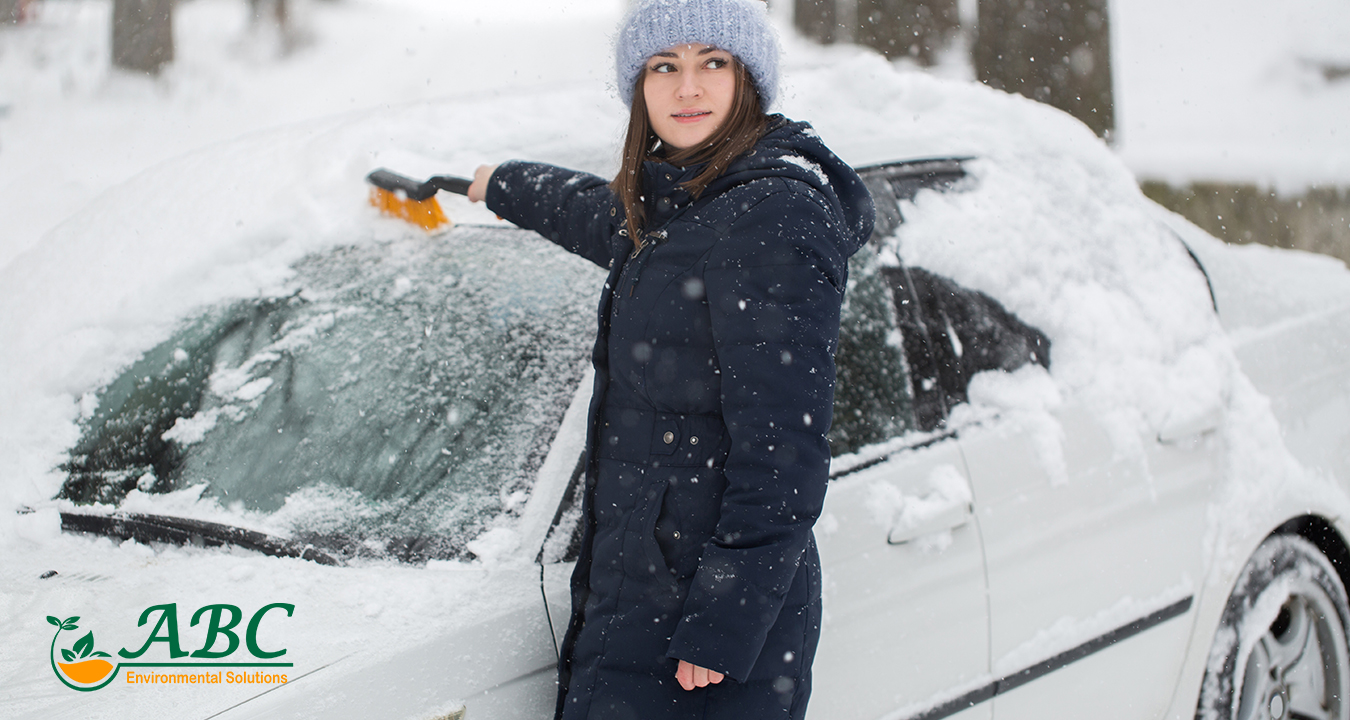 The first signs of snowfall in Surrey can bring a mixed bag of emotions for residents and business owners. Some love it, and others view it as a hindrance. Winter preparedness is essential for protecting yourself and your personal property during snowy and icy weather conditions. The same goes for businesses, both big and small. Winter storms can get in the way of businesses and their customers, making it more difficult to sell products and maintain relationships with clients. ABC Environmental Solutions provides commercial snow removal in Surrey and other property maintenance to help business owners stay safe and stay open during winter months. To prepare yourself and your employees, there are a few different things you can do to make unpredictable winter weather more bearable.
Be aware of the weather report
Weather conditions in Surrey can change pretty drastically, especially during stormy or snowy conditions. If snow is in the forecast, you might think you are prepared enough by knowing the weather a few days out. However, updating yourself and your staff daily (or even hourly) during these times can be a useful tool in preventing hazardous conditions in your business space. To prepare for snow, organize snow removal in Surrey ahead of time so you can get your business up and running as soon as possible.
If a particularly intense storm is being predicted for your area, it's best practice to check the interior and exterior of the commercial business building. Frozen pipes or heavy snowfall on roofs can be detrimental to a small business. Adjustments or small repairs should be done ahead of a storm if this option is available to you as it can save you from a larger (and more expensive) fix post-storm. Make sure you are aware of what your building needs and prepare accordingly.
Invest in heaters and a generator
Where does everyone want to be when the weather gets ugly? Somewhere toasty, warm, and with power! Purchasing and installing a generator and heater is a great preparation tactic for businesses that plan on staying open during a storm. Not only does the warm heat invite potential customers into your space, but it can also protect property and inventory from damages caused by freezing.
Communication with employees
Creating a communication plan between you and your employees is essential to prepare for winter weather conditions. Clarify your expectations of employees during winter weather conditions- can some of them work from home? Do you plan to close early?
Updating employees promptly will keep everyone organized and help your business run smoother. It's important to remain flexible during unpredictable weather conditions, as some things will be completely out of your control. This includes understanding that people may be late due to road conditions or lack of childcare on snow days.
Communication with customer
The safety of your employees is number one, and customers will not only understand but also likely respect the decisions businesses have to make during these times. Utilize digital social media platforms to update customers on operational updates, such as changing business hours.
Hire commercial snow removal services
Even light snowfall can cause unsafe conditions like icy sidewalks and snow-filled car parks. Hiring a commercial snow removal service in Surrey is an efficient and safe way to get your businesses up and running again. ABC Environmental Solutions provides reliable and professional snow removal in Surrey to businesses who want to stay open, or quickly re-open during a winter storm. To find out more, contact us!