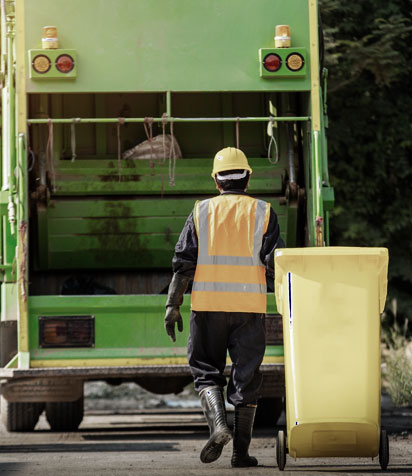 ABC Environmental Maintenance is a British Columbia-based waste removal and property maintenance service provider which serves both the commercial as well as residential sectors. We believe in over-achieving our customers' expectations and getting their full value for every single penny spent.
We specialize in various other maintenance services inclusive of landscaping maintenance, parking lots maintenance, commercial and highway litter control, roads and commercial snow plowing and sand-salting, etc. Hence, we help our clients in keeping their office entries and sidewalks maintained even during windy, icy, and snowy conditions year-round.
To ensure quality service to our clients, we use niche vehicles and equipment to provide as many options as possible for our clients. We recognize that every job is unique and we take pride in working with our clients to develop attainable, affordable solutions with results that speak for themselves. We maintain our equipment and vehicles to international and environmental standards to make sure that we are truly helping, not hindering the environment.
Why Choose Us
ABC Maintenance is a good choice for anyone looking for a suitable, proficient, and swift snow removal service provider. Hence, we provide the best possible maintenance service to our clients, serving both the commercial as well as residential sectors.
Our team is a highly experienced and proficient team serving the industry for over 15 years
Our team is a friendly and helpful group that works towards attaining customer satisfaction
We have the best technologies for our equipment and efficient machinery
We are committed to providing quality service to clients at affordable prices
We offer:
Waste & Recycling solutions for Home and Business
Hazardous Waste Management
Graffiti, Large Item, and Snow Removal
Bin Rentals
Why Choose Us
For safe, quick and efficient waste removal- call ABC Maintenance Waste. It is as easy as 123

Cost Effective

24/7 Support

100% Local
Ownership

Best Customer
service